Happy Father's Day - A Day of love and memories
Hello everyone,
This weekend we celebrate Father's Day. Time for the funny macaroni cards, ugly ties, best dad mugs and homemade breakfast from the kids. For many the love, joy and laughter will ring true for many hours. This is how it was all of my life - me, my parents, my siblings, my niece & nephew and any other family/friends that would join us.
Before Father's Day, we would have family discussions and decide who would be getting what for Dad because he was very, very particular.
Nike Air Force Ones low top black
Royal Copenhagen cologne
Pocket squares
Button up shirt with a collar and short sleeves
Solid colored t-shirts preferably Calvin Klein
Fashionable jeans, wide legged and extra long for a cuff
This year, will be the first year that we don't have Dad and to be honest, I feel a bit lost. I have wanted to gear up my goodies or make reservations at Red Lobster but then I remember that he has transitioned.
It's a sobering fact that makes me emotional, it is painful and still unbelievable. Yet the good times shine through and I have found myself giggling about the fun times, the crazy antics of my siblings and reflecting on what a blessing it is to be Vernon Wilkinson's daughter, the lessons he taught, the wisdom he shared and the generosity he exhibited are felt by many.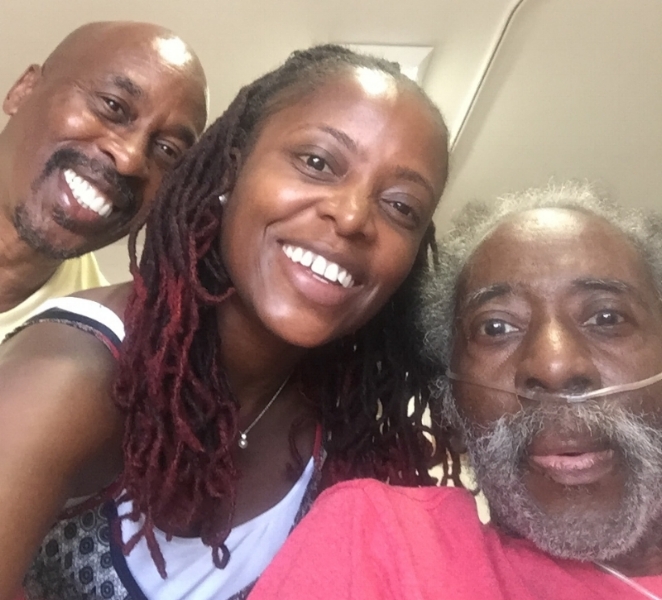 Not a day goes by that I don't get tearful thinking of him but man, what a lucky girl I am to have been raised by him.
If you still have your Dad with you, give him a big hug and tell him that I send my greetings.
Happy Father's Day Daddy!
Ciao!
Latrice